Entrepreneur | Investor | Farmer
"Success is When Preparation and Opportunity Meet"
Biography
Andrew J. Abernathey is the founder & CEO of Abernathey Holding Co. Mr. Abernathey began his investing career at the age of 13, investing in a variety of public securities and achieved an annual growth rate of 171.44% for 3 years. Since the beginning, Mr. Abernathey has been deeply interested in Warren Buffett's value investing approach.
Prior to beginning his investment career in full earnest, Mr. Abernathey always had a deep interest in business. This passion was exhibited by Mr. Abernathey with the commencement of other business operations. Mr. Abernathey, alongside his brother, founded Abernathey Brothers Farm, which is in the business of planting, growing, and harvesting thousands of acres of small grains to then sell in the open market. The operations have quickly grown into multiple locations in Lansford and Bottineau North Dakota. Mr. Abernathey believes Mr. Buffett's quote "One is a better businessman because he is an investor, and a better investor because he is a businessman."
Mr. Abernathey launched Abernathey Holding Co.'s first value oriented investment partnership in August of 2012. Abernathey Holding Co.'s first investment partnership was inspired by the original 1950's Warren Buffett partnership. Since inception, the investment partnerships have achieved market-beating returns for its investors/partners and has grown its assets under management.
Along with his corporate ventures, Mr. Abernathey is immersed in the nonprofit sector as well. Currently building a nonprofit that utilizes thrift stores to fund local ministries and missions, Mr. Abernathey believes there should be a way to donate money into a system that maintains and grows itself; in essence creating a business model that is sustainable. Mr. Abernathey believes that if you give a man a fish, you feed him for the day. If you teach a man to fish, you feed him for a lifetime.
Passionate for leadership, investing, and helping others, Mr. Abernathey has a thirst for knowledge and continues to exceed the expectations of many of his peers. Mr. Abernathey continues to stay at the cutting edge of thought leadership in both the business and financial worlds.
Abernathey Holding Co.

John Templeton aptly said, "If you want to have a better performance than the crowd, you must do things differently from the crowd." At Abernathey Holding Co. we look for opportunities that produce superior returns for our partners. Our unique selling proposition and approach to investing is that we pride ourselves on being a boutique partnership for the sophisticated individual. Though finding contrasts between funds/partnerships is rare, differences do exist on a certain level, a level that can compound to a large competitive edge over time.

We at Abernathey Holding Co. give more than passing thought to our dissimilarities and whether they serve to help or hinder us in producing superior returns. Here are some differences that we note:

We only do offerings for the amount of capital we know we can place in a timely and responsible manner. We never want to raise large amounts of cash at once, because it will not only dilute our partners value in the partnership, but it will dilute the Abernathey Holding Co. team's as well.
We can go for months at a time without a new investment and we expect to only make a few per year. When we do find exceptional investments, we take concentrated positions and make them count.
We have structured our fund with a long-term lock-up that actually allows us to do all the above. We are incentivized against gathering assets that dilute returns for our partners. (We have a 5% hard hurdle before earning our incentive fee and collect a 2% management fee.)

From our prospective, most other funds/partnerships try to raise as much capital as possible to continue increasing the fund managers management fees. Additionally, concentration in investments is avoided. The capital that makes up these partnerships/funds usually has a quarterly or annual liquidation, which contradicts those claims of long-term thinking that overlays a short-term capital base.

Our first competitive advantage as a fund is that we are bottom up investors. This allows us to excel at underwriting better than the average market participant. We focus on analyzing opportunities with a long-term perspective regardless of industry or macroeconomic trends. We never rush into an investment. Rather we focus our attention on companies with at least a 10-year track record, with a solid management-team in place and a strong balance sheet. Our capacity for attention is unparalleled when focusing on discovering and retaining the appropriate investments for our partners long-term gain. We don't assume where the market is going to go, we make sure we act upon it appropriately letting the market serve us as we position ourselves in the right place and the right time. We believe that all fund managers have access to the same information, but we have more time to review those investment opportunities in more depth.

Our second competitive advantage is our focus. We avoid looking at almost anything that promises results in the short-term. From our prospective that field is too competitive. The average holding period of a stock is now 150 days. At Ritaway we have disciplined ourselves against short-term gain. It takes practice and commitment to say "no" in a world of infinite distractions and opportunities. But we know the more distracted we are the more shallow our thoughts the less likely we can uncover a business that is not obviously exceptional now but will be in half a decade. Focus itself is an edge.

Businesses with undiscovered potential do not come around often. The money management industry employs many intelligent people to search for those investment opportunities so long as that potential is set to be revealed in the short-term. Determining what will happen in the short-term, from our prospective, is a crowded field.

Our third competitive advantage is that we are investors, not speculators. Warren Buffett once said, "Investors making purchases in an overheated market need to recognize that it may often take an extended period for the value of even an outstanding company to catch up with the price they paid." That is why we condition ourselves against instant gratification and invest for the long-term.

From our perspective short-term performance comes secondary to studying patterns and opportunities in the long-run. Our edge remains, and will always remain that our focus, due diligence and approach to investing gives us an advantage against the average participant in the market.

T.A.G.S RE Investments

T.A.G.S RE Investments is a venture that the Abernathey team is extremely passionate and proud of. Focusing on real estate within the teams 4 quadrants; Eastern North Dakota, Western Minnesota, Colorado, and East Coast. Their focus is on being the boutique real estate fund that is able to find undervalued properties in this high valued environment. High net worth individuals can get involved by becoming a debtor to T.A.G.S. They will receive an annual interest check based off of their capital invested, and will get their money back in 5 years.

Abernathy Brothers Farm

Growing up a farm boy, Andrew has always known the feeling of dirt on his hands, wind in his face, and early morning chores. The Abernathey Brothers Farm, which has been in the family for 5 generations, is something that is near and dear to Andrew and his family. Harvesting wheat barley, sunflower, and soybean, the farm is primarily focused on small grains. With 7,000 acres, Andrew's brother Jared runs the operation day to day. As much as he can, Andrew tries to make it home to see his first love; family and the farm.

Music

One talent you may be unaware of is Andrew's ability to sing. For the last few years, he has performed annually at the Arizona Music Festival; he also performs daily in numerous cars, tractors, and boats. Singing in high school and college, Andrew is passionate about music; both listening to and performing. By self proclamation, singing is a vehicle to express himself, create new connections, and relax his soul. It's been a hobby, passion, and release for Andrew, and he plans to continue (always) singing and performing.

If you're wondering what he sounds like, shoot him a message.

Andrew's closest celebrity twin (their voice at least): A mix between Josh Turner and Chris Young.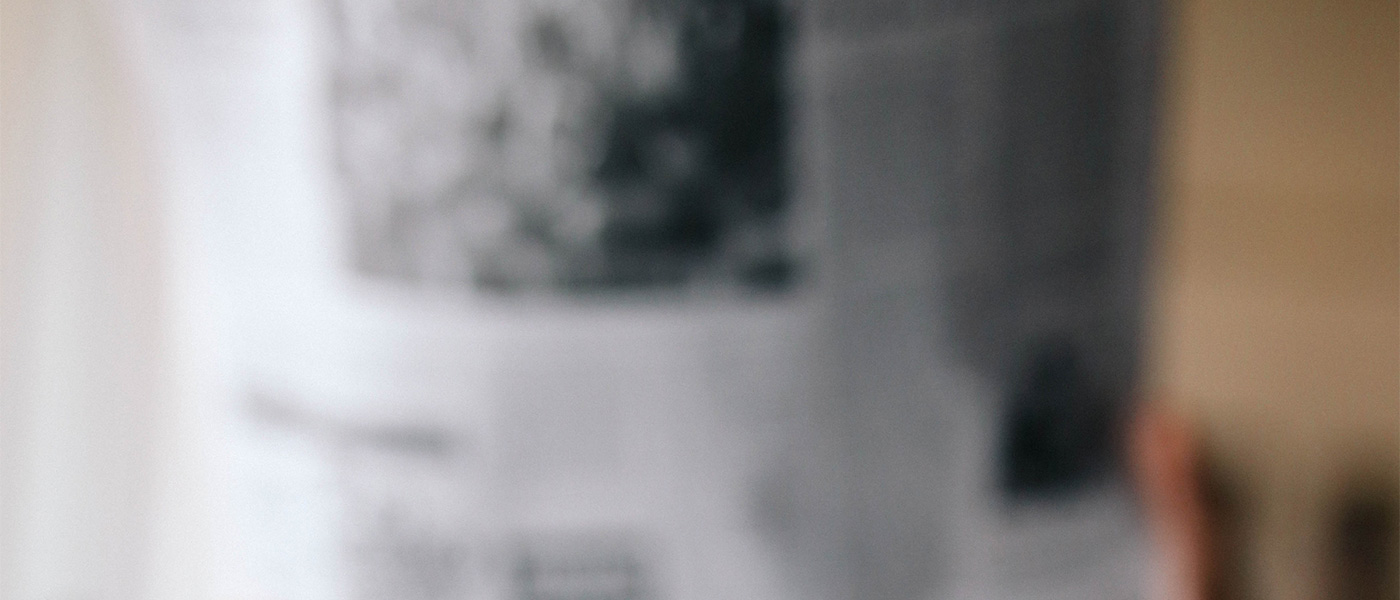 The Other 80/20 Rule You Can Apply to Your Business and Personal Life

Check out the article Andrew Abernathey wrote in the Huffington Post!

The Other 80/20 Rule You Can Apply to Your Business and Personal Life

The Value of Investing: Q&A with Andrew Abernathey

Take a look at a new article out on Andrew Abernathey in "All Business."

 

 

The Value of Investing: Q&A with Andrew Abernathey

The Move of Private Equity

With the markets still very volatile and interest rates at record lows, I thought discussing the private equity space would make for a great alternative topic. I had the great pleasure to speak with the managing partner of Ritaway Investment Group to discuss the rapid growth of his firm these past couple years.

The Move of Private Equity

Sometimes the best ideas begin with your friends, family, and some hats. This article is the story of Blake Preszler, Thane Lund, and myself (Andrew Abernathey), and our college startup, PLOW..

Give everything you can; then give more!

One of the greatest rewards in life is giving back to those in need. While success is often chased and fought for, philanthropy is often rested upon. It's a chance to step aside and use your resources to help those around you. This is the side of capitalism that often times get overlooked. My goal is, and always has been, to leave a legacy.

If you're in the luckiest 1 percent of humanity, you owe it to the rest of humanity to think about the other 99 percent.

- Warren Buffett

Whether you're giving money, time, or skills, philanthropy is one of the greatest gifts known to man. It is my personal belief that you'll always get back more than you give, and it's been proven true in my life over and over. Raised in the Church, I was taught the importance of living fully, loving deeply, and caring wholly, and at an early age I was lucky enough to sell my go-kart and donate a small profit back towards my Church. My mantra early on was:

Have a mind of a capitalist; Hold a heart of a social worker.

The older I get, the more I realize the power that businesses - and successful businesses - have on philanthropy. It was that feeling - you know, the one where you're able to help and can help - that really drives me to engage in a spirit of entrepreneurship that embraces the heart of philanthropy. What legacy are you going to leave? That, that is the question I've always asked. In all my ventures, and through all my successes and failures, I will commit to philanthropy. My legacy will be bigger than me, more than just money, and in collaboration with others. Giving, it's that important to me.

- Andrew

 

At an early age I was taught the value of hard work by my father. Along with my family, we would work 15 to 18 hour days on the farm, making $5/hour. A small fee for a huge workload, but the lessons of effort, attitude, and humility, have truly formed me as a man.

I'll always invest in these:

My Family & Friends: My family and friends mean the world to me. They are my core and have taught me the most important lessons of life: love and commitment.

My Ability to Learn: I believe that the minute you stop learning is the minute that you stop growing, so I continue to apply myself towards more knowledge & wisdom.

My Ability to Fail: Sometimes in life you must try and fail in order for you to try again and succeed. In all of my efforts, I have become accepting of failure in the sense of learning and growing.

Hard work has given me:

Opportunities: The more effort that I give to something, the more opportunity I have to excel at it. It's not always easy, but I believe that effort outworks talent everyday. Throughout my life I've been blessed to have the opportunity to work hard, and I plan on creating more opportunities through exercising more effort.

Lessons: Every time I give effort - whether it's a new venture or a task I've done a thousand times - I learn a new lesson. Like I said before, I embrace my ability to fail, and I embrace the lessons I learn in doing so (whether they are taught through failing or succeeding).

Connections: Relationships are the currency of power in business and in life, and through effort you can create and foster them well. It's not always easy to create and/or maintain business relationships, but I've found that the effort is always worth the reward.

Hard work pays off. It's not pretty, easy, or even always fun, but it's worth it. If I've learned anything thus far, it's that I need to always bring my A effort, and attitude. Like my father taught us on the farm, work hard and be committed; it'll grow.

- Andrew